Crossline Press is an independent small publisher based in the United States. We publish titles of interest to the academic community.
Available now at Amazon: Resubmit! 28 1/2 Reasons Why You Can't Get Your Dissertation Proposal Approved by Carol M. Booton, Ph.D. For more information and some helpful freebies, visit the companion website at loveyourdissertation.com.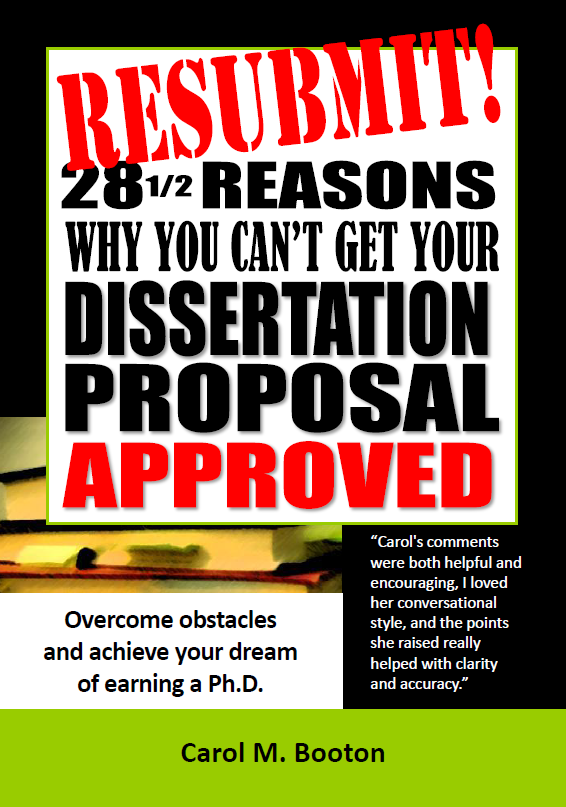 This book is the missing link for dissertators who have struggled to get their proposals approved. This indispensable book is packed with insights, suggestions, examples, diagrams, and practical tips, written especially for the online dissertator who may receive little support during the proposal process.
Solutions are presented to address twenty-eight potential reasons you might be struggling to get your proposal approved. For example, you will learn how to write a clear problem statement, devise research questions and hypotheses, and align the elements of the proposal to facilitate speedy approval. The mysteries of using Word and Excel are unlocked to show you specifically how to use these tools for your proposal. You will learn how to design a web-based survey and make a plan for fielding and analyzing the data.
Over 200 tables and figures show you exactly what to do. Free templates and worksheets are available from the companion website, loveyourdissertation.com.
You can achieve your dream of earning a Ph.D. With the specific guidance in this book, you can soon receive approval for your proposal and be on your way to collecting your data.